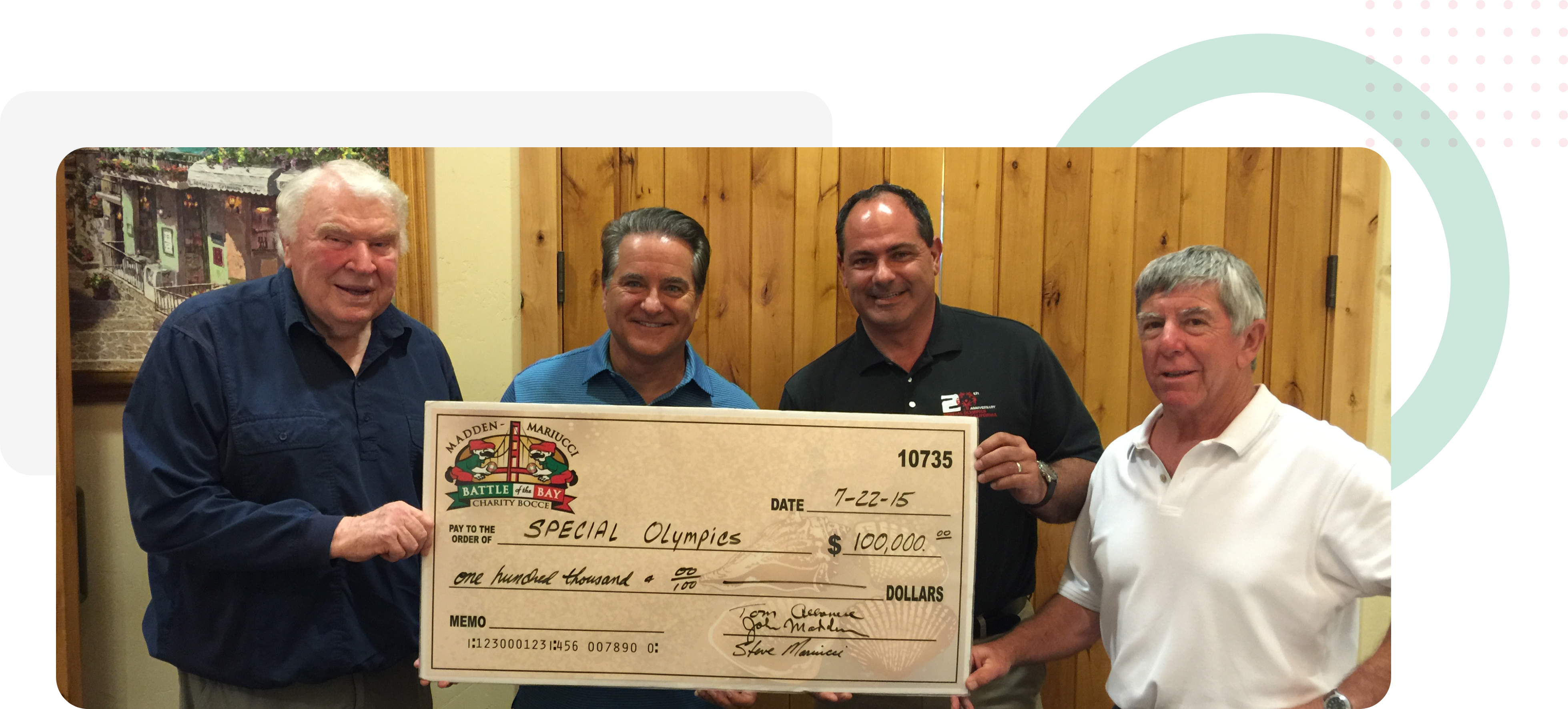 The former San Francisco 49ers Head Coach, University of California – Berkeley Head Coach, and current NFL Network broadcaster Steve Mariucci will be hosting the Annual "Battle of the Bay" Charity Bocce Tournament with Tom Albanese at the beautiful Campo di Bocce facility in Los Gatos, California.
Since its' inception back in 1999, this event has raised over $8 million for local and national charities. In recent years, the beneficiaries have been: Peninsula Boys & Girls Club, Mariucci Family Foundation, Diabetic Youth Foundation, Easter Seals Kaleidoscope, Northern California Special Olympics, Juvenile Diabetes Research Foundation, local High School Football Programs, and more.
This exclusive high-level charity mixer brings together professional athletes, celebrities, dignitaries, and business leaders for a fun day of bocce, world-class wines, and Campo di Bocce's signature Italian cuisine. Not to mention, this event is the home of top-tier networking opportunities and media coverage. This is a great environment and great venue to have fun and connect with respected Bay Area affiliates and top sports figures.
The "Battle of the Bay" tournament has provided excitement for the Northern California region and continues to grow in reputation. Thank you for visiting our page, and we look forward to your involvement with this year's festivities.